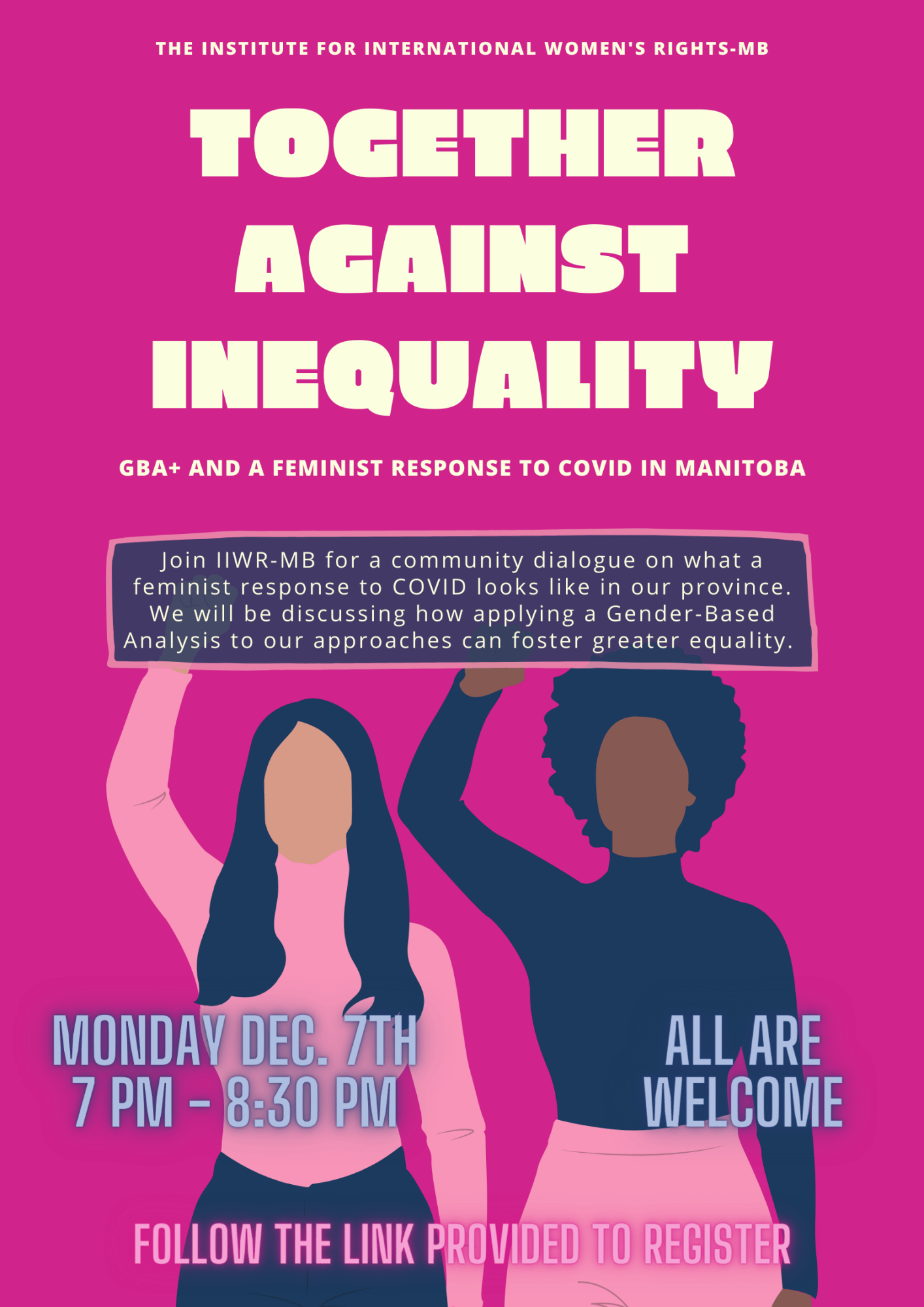 Feminist Response to COVID-19 – Together Against Inequality
Join us, as part of our 16 Days of Activism Campaign, to discuss what a feminist response to COVID looks like within Manitoba from your perspective. We will be discussing how to apply a Gender-Based Analysis Plus in Manitoba and how to adapt our calls to action from the spring to respond to communities needs. Due to current restrictions, these sessions will be occurring virtually via Zoom.
Where: Online via Zoom.  Register Here.
Background
In response to the ongoing COVID-19 Pandemic and consequential shutdown of many part of the world, resulting in a direct impact of women, girls and 2SLGBTQ++ folxs, IIWR-Mb has launched our call for a Feminist Response to COVID-19 in Manitoba. This campaign had three original parts:
1. Our Manitoba campaign calling for a feminist response to COVID-19 through our open letter listed below that was sent May 25th. Followed by an ongoing letter writing campaign launched May 27th and an op-ed written by Leah Wilson published May 31st.
2. A social media campaign posting regularly to promote national and international campaigns calling for feminist response to COVID-19 around the world.
3. An updated resource list, located at the bottom of this page, with campaigns, initiatives and actions from around the globe for visitors to support and share.
See more about the Campaign here.