by Abel Koka
I was just three years of age when the first ever 16 Days of Activism against Gender-Based Violence campaign was launched at the inaugural Women's Global leadership Institute in 1991. I can imagine how this first experience was coloured in orange to call out everyone from all corners of the world to be a torchbearer of advocacy against all forms of violence against women, girls and all other marginalised groups in the community. Growing up as a child, I realised how Gender-Based Violence (GBV) affects everyone regardless of their sex, age, culture, gender, ethnicity, religious background, socio-economic status or geographic location. GBV poses a severe threat to making gender equality a reality. 
Ideally, because of their gender, poor social norms, barbaric customs and traditional systemic barriers, and discriminatory laws and policies, women and girls have found themselves at a crossroads by going through unbearable levels of violence compared to men and boys. UN Women indicates that 1 in 3 women globally has experienced violence in her lifetime. In Canada, for instance, women are more likely to experience various forms of intimate partner violence than men. In 2018, 44% of women reported having experienced some form of intimate partner violence. 
GBV overshadows women's rights and well-being and affects them physically, socially, mentally, and economically. It squeezes women into a narrow corner where they can no longer amplify their voices and depend on all of us to stand for and become gatekeepers of their rights. After 31 years of its groundbreaking introduction, the 16 Days of Activism Against GBV campaign is a remarkable moment for everyone to renew their commitment to advance and protect the rights and well-being of women, girls and marginalised groups everywhere. The 16 Days of Activism allows us to stand at the front and centre of the change we want to see in our communities. It is a moment to remind each other that the community will only become a better place if women and girls enjoy equal rights and opportunities and are treated with decency and dignity. 
As a male and youth championing gender equality, I believe everyone will benefit when violence does not overshadow women's lives. Unfortunately, GBV has become a stumbling block for women to realise their potential and be productive in the community. It's a vast missed economic and leadership opportunity for women and the global community. For instance, the World Bank report has uncovered that denying a girl child access to education can lead to a substantial loss in family income and national wealth. 
The good news is that a massive wave of young people are now taking the lead in fighting inequalities more than ever. They are mobilising their constituencies to demand a just and equal society. Young people show they have what it takes and can become a positive force for equality. Young people are demanding actions from their leaders to walk their talk of eradicating all forms of violence against women through favourable laws, policies and an equitable justice system. 
The 16 Days of Activism against GBV, in particular, presents a unique opportunity for young people, who form the majority of our population, to match forward and be the voices of voiceless women and girls in our constituencies. Young people can step up on the shoulders of the Beijing Mama and let history remember us for completing the unfinished business of eradicating all social norms and systemic barriers discriminating against women and girls. However, the majority of young people still feel left behind. Most feel they do not belong in various spaces to address GBV. But young people must be aware that any action to achieve or not to achieve an equal and just community will affect us more than anyone else. We must get out of our comfort zones in our numbers and power to carry the banner of equality in the community. We should endeavour to create our own spaces within the existing ones. We should stop being polite and force ourselves into the decision-making table and push for policy change and amplify the voices of all women and girls. I wish to quote a famous saying, "if there is no seat at the table, let us bring a chair from home".
In addition, to ensure that youth potential is not wasted and well utilised in fighting against GBV and equality for all, there is a need for a more significant investment and capacity building of youth activism for gender equality both at the local level and in the process of accelerating the realisation of gender equality through global campaigns like the 16 Days of Activism. Young people must obtain the education and skills needed to be active agents of equality in the community. We should treat young people as critical stakeholders in developing interventions and solutions to address GBV. There must be urgent integration of youth voices into various decision-making mechanisms locally and globally. Nothing should be for the community without young people at the heart of it. We should end youth tokenism, and their leadership must be recognised and appreciated. The present and future of our community, especially the achievement of gender equality, must be co-created and implemented by young people. The prevention of GBV and the realisation of gender equality lies in how best we leverage youth power.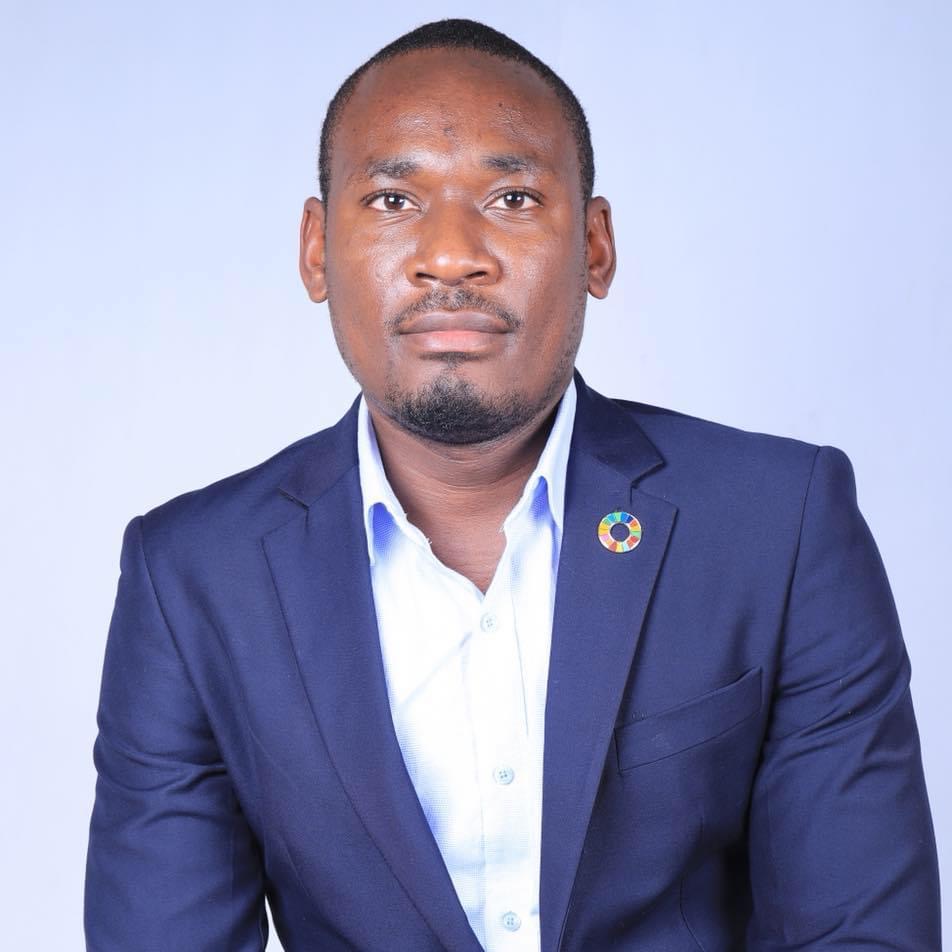 Abel Koka is a gender equality activist from Tanzania. He is pursuing a Master in Peace and Conflict Studies at the University of Manitoba, Canada. Abel is serving as Senior Program Officer with End Child Abuse and Neglect Tanzania (ECAN (T)), where he is unlocking the power of young people, adolescent girls and young women, to realize their potential and be the change they want to see in the community. In addition, he is volunteering as a member of the Leadership Steering Committee with Canadian Women in Global Health (CWIGH) and a member of the Institute for International Women's Rights – Manitoba (IIWR-MB).
Abel is passionate about unleashing the potential and amplifying the voices of young people, women and girls to be at the front and centre of creating an equal, just, developed, peaceful and prosperous community.
Facebook: http://facebook.com/abel.koka.7 
Twitter: https://twitter.com/KokaAbel 
LinkedIn: http://www.linkedin.com/in/AbelKoka 
YouTube: https://bit.ly/38aRM1D