This year at IIWRMB we're doing something different. 
We're taking this next year to reflect inwardly and determine how best we as an organization of motivated and diverse individuals can continue the fight of gender equity in Manitoba and beyond. 
We're pausing externally focused work starting (including the Youth Council) on June 1, 2023 until approximately April 1, 2024. We'll be focusing on strategic planning internally and are aiming to launch externally at the 2024 AGM. 
We hope to hear from you throughout the year, so stay tuned for some surveys and information gathering sessions. Feel free to reach out anytime to our board.
The IIWR-MB Youth Council comes as a response from many youth who have expressed the need and desire for a safe space for youth to engage in dialogue. Many youths have expressed the discomfort and hesitancy to use their voices and share their opinions and views in environments with many people, particularly if they are new to such environments.
The council aims to provide youth with a safe, respectful, and inclusive space where they can share their views and opinions.  
Membership Criteria & Process
The Youth Council is open to any IIWR-MB Member  between the ages of 16 and 30. (Membership Form)  Please note: Anyone traveling with IIWR-MB or the Youth Council, must be a minimum of 18 years of age.
For administrative purposes, youth interested in the IIWR-MB Youth Council are required to submit a registration form to the VP of Youth. (Please see below.) After registering an invitation to the Facebook group will be sent and you will be added to the IIWR-MB Youth mailing list.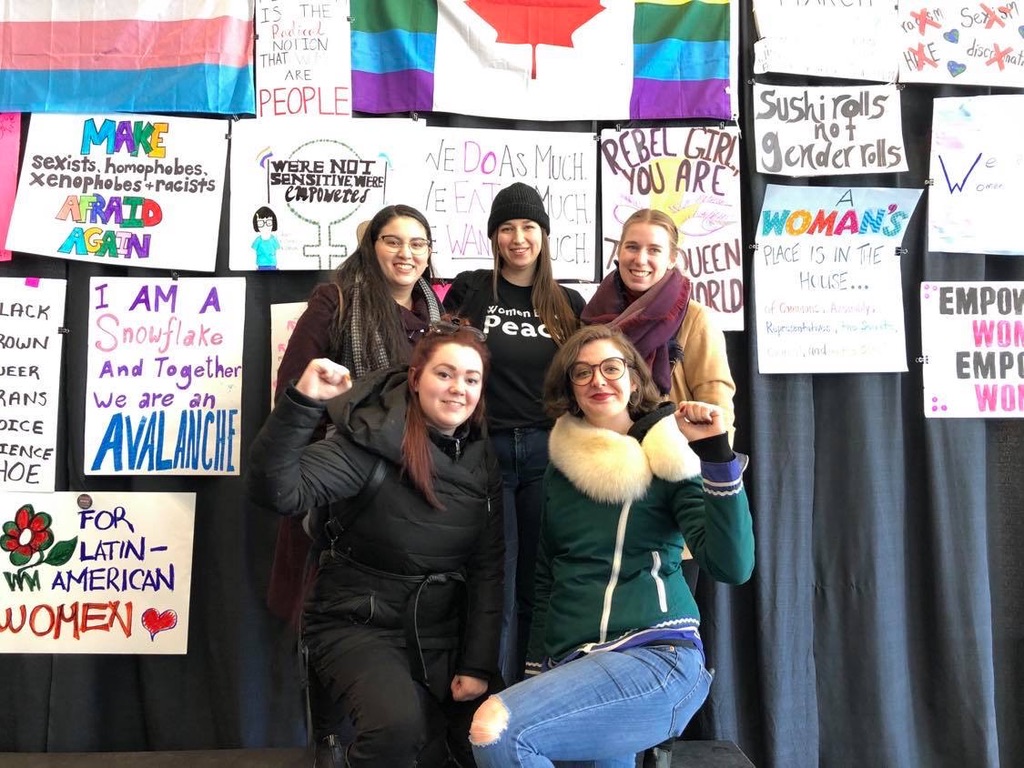 Youth Social Media Platform
There are specific social media accounts for the Youth Council.
A closed Facebook group is monitored by the VP Youth as an open space for youth to engage in dialogue with one another, share stories, share the work they are doing within their community, etc. Those participating in the space will be expected to engage in respectful dialogue with one another and ensure the goal of a respectful and inclusive space is being adhered to.
The IIWR-MB Youth Council will offer circle discussions to youth who are interested. The schedule for these circle discussions will be determined based on a poll conducted with youth members from the organization. The main discussion point will be based on a predetermined topic that will be presented to youth members in advance. The topic discussed will be based on current local and international human rights topics
The Youth Highlights feature will feature an individual or group of youth activists or changemakers. The individual or group of focus can be either lobal or global. Their work will be highlighted via the youth social media platform(s). The area of focus of the individual or group may also be highlighted through local activities organized by IIWR-MB to help advocate and educate on key human rights issues within the local community.